We know The Pinnacle is not the only option brides and grooms have to host their big day. Depending on the ambiance you are trying to create, there are a variety of venues that fit your need. Some of these venues do not offer food options – that's where we come in! We specialize in off-site catering and can offer our offer services at your outdoor wedding or at various venues throughout Toledo. Here are a few of our favorite wedding venues we provide catering for.
The Valentine Theatre
If you like live theatre, or are looking for a vintage atmosphere, The Valentine Theatre is the perfect wedding venue for you. This Downtown Toledo wedding venue is a 120-year-old 901-seat facility operated by the Toledo Cultural Arts Center. In 1999 it received a $28 million renovation that gives the theatre its historic, elegant charm. The Theatre offers a variety of room options for weddings that can seat anywhere from 60-450 people.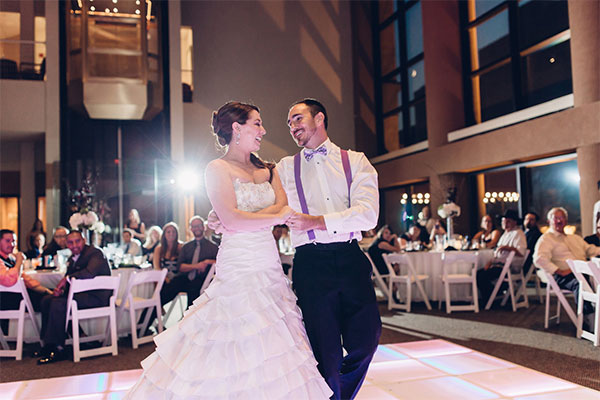 Photo: Swatch Studios
The Stables
The Stables in Whitehouse offers an outdoor barn setting for brides and grooms looking for a natural, rustic wedding. The Stables gives you the option of a ceremony in The Stables or the Pastures, can accommodate up to 299 people, and includes a beautiful open-air patio overlooking Swam Creek. It is a truly breathtaking venue for anyone looking for a unique outdoor experience.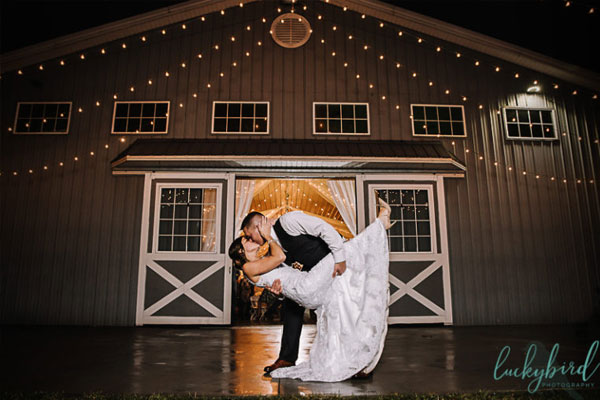 Photo: Luckybird Photography
The Stranahan
If you thought you only went to the Stranahan, to catch a concert or Broadway show – think again! The Stranahan or known to some as the Mosanic, features a 10,000 square foot facility called the The Great Hall. The Great Hall includes a large dance floor and unique, elegant chandeliers. This wedding venue is perfect if you are looking for for a big wedding with a ballroom type atmosphere.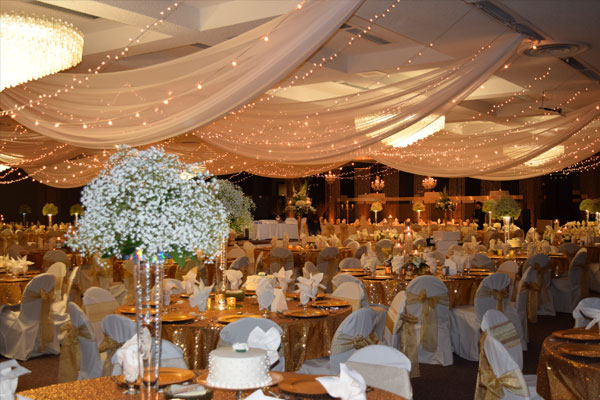 St. Joe's Sylvania
This hidden treasure is a venue most people don't know about. The St. Joe's Sylvania Family Center is rented exclusively to St. Joe's Parishioners that occasionally can be rented to non-parishioners. Located just west of the church off of Ravine Road, the Family Center accommodates approximately 250 people with room for dancing. It is an affordable option for brides and grooms looking for an elegant feel but have a smaller budget.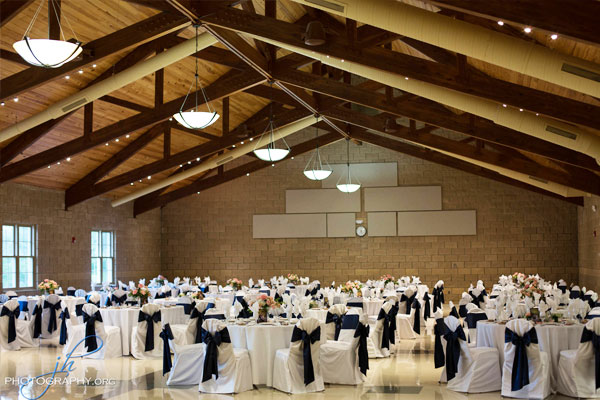 Photo: JH Photography
Whatever option you choose for your wedding, we are able to provide off-site catering as long as the facility grants permission. To learn more about our catering options, click here, or contact us to learn more!